O'Reilly Prints Make Great Gifts!
Give as is, or frame for an extra special gift.
Lyme Free Library is offering prints by Local Artist James O'Reilly for just $20. Prints feature Sawmill Bay, The Cape Vincent Lighthouse, The Copley House, The Chaumont Hardware Store, Cove Cottage, the Cape Vincent Lighthouse, and more! See all of his prints on Facebook!
Aug. 15th 6pm - Back to School Wellness
August 24th 10:30am - Essential Oil Basics
September 19th 6pm - Essential Oil Basics
September 28th 10:30 am - Fall Into Wellness
Free. Please call 315-649- 5454 to register.
Presented by Sarah Bullock. Please call 315-649-5454 to register
Creating Cards with Char
Next Class August 21st
Char Dwyer will be offering adult card making classes on the third Tuesday of each month at 10:30 AM. Each participant will create 2 high quality cards for $5.00. All materials will be provided (if you have a favorite adhesive, please bring it along). Come to one class or all of them.  $5 per class. Please RSVP 1 week before class date to the Library at 315-649-5454.
Astronomy Classes at the Library!
Presented by John Rusho
Class times: Indoor 7 to 8:00 PM at Lyme Free Library, followed by an outdoor session from 8:15 to approx. 10:00 PM. Class is intended for 12 years and older.
Please call 315-649-5454 to register.
August 3rd
Introduction & Course Overview – Earth/Moon demo, astronomical distances, Constellations, Apparent Sky Motions, Solar & Lunar Motions, Seasons. Outdoor: Cardinal Points, Altitude-Azimuth system, Apparent Sky Motions, Begin constellations, basics of locating and identifying, Seasonal rising & setting points of Sun, also Sun's altitude and time in sky.
August 10th
Brief history of Astronomy - Classical Greeks, Aristotle, Ptolemy, Renaissance - Copernicus, Tycho, Kepler, Galileo, Solar System - General, Terrestrial & Jovian Planets, other Objects. Outdoor: Constellation Mythology and their meaning today, Finding & observing planets.              
August 17th
Binoculars and Telescopes - common designs & mountings for amateurs (brief overview). Outdoor: Using telescopes, Viewing planets (Venus, Jupiter, possibly Saturn), What is deep sky and what do you see? 
August 24th
The Stars – Their Properties, Distances, Stellar Patterns – The H-R Diagram, nearby vs. bright stars, Our Galaxy – The Milky Way. Outdoor: Star colors and meaning, Observe star clusters and nebulae.      
Pictures from our trip to
Art of Fire
on Point Salubrious
A special thanks so Foster & Theda!!
More Pictures on our Facebook Page!
Painting with Lynette Lundy!
Look for new classes in the fall.
Sail into Reading Story Time
Story Time for children ages 3 to 5. Lyme Free Library story time is a fun learning experience that parents and children can share together.  Sessions include stories, songs, finger plays, and crafts for children.  Please join us on Wednesdays at 11 am.
Massey's Furniture Store Donates $928 for Children's Books!
New Books are on the Shelves and Ready to Go!
Lyme Free Library was delighted to be the first public library to receive a donation from Massey's Furniture Barn's Bucks for Books program. $928 were donated for the purchase of elementary-level library books. We appreciate the investment Massey's is making in our communities!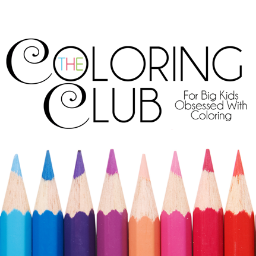 Drop-in for part or all of this group coloring event for all ages. We'll supply colored pencils, crayons, pens, and pre-printed intricate coloring pages geared toward adults, featuring beautiful mandala patterns, flowers, architecture, etc. Mondays at 1pm.   If you are unable to make it on Monday, stop in anytime and use the libraries materials.   
Book Discussion Group
2018
August 21st:  Shadow Tag by Louise Erdrich
September 18th:   Lincoln in the Bardo by George Saunders
October  16th:    The Last Runaway by Tracy Chevalier
November 20th:   Everyone Brave Is Forgiven by Chris Cleave
Book Talk meets on the third Tuesday of each month at 7pm. Please join us!
Quilting Group
Are you a quilter? Do you want to get out and meet with others who share your interest? Join us every Tuesday at 6:30 to share project ideas and make friends with other quilters. Open to all!
Free Kid's Raffle at the Library!
                           Each time a child checks out a book at the library, they may enter their name for a free drawing for a $10 gift card to Barnes & Noble Bookstore.                                                 Drawings will be held on the last day of each month through December 2017.
NCLS LAUNCHES NEW
APP!
  North Country Library System patrons will now be able to access the organization's entire catalog right from their smartphones. The App allows patrons to search for and reserve books across the system and manage their account. It can  act as a digital library card, as it is able to be scanned to check out books. The app has information on all 65 branches in the system, including hours and locations. The calendar feature, which sorts events by county, allows patrons to explore neighboring libraries. Our favorite feature is the ISBN scanner. If you see a book in a store you think you might like to read, scan the barcode on the book and it will tell you if it's in our catalog. The North Country Library System app is available to download for free on Apple and Android devices.             
Free Online Music and Art Instruction
ArtistWorks for Libraries provides patrons with free world-class instruction through self-paced video lessons from Grammy Award-winning music and artistic professionals. Simply  click the ArtistWorks button on the right hand side of this page to get started. A library card is needed to create an account.
ART: Art Lessons. CLASSICAL: Piano Lessons, Classical Guitar Lessons, Flute Lessons, Clarinet Lessons, French Horn Lessons, Trumpet Lessons, Violin Lessons. BASS: Electric Bass Lessons, Jazz Bass Lessons, Bluegrass Bass Lessons. BLUEGRASS: Banjo Lessons, Mandolin Lessons, Fiddle Lessons, Bluegrass Guitar Lessons, Dobro Lessons, Bass Lessons. GUITAR: Rock Guitar Lessons, Bluegrass Flatpick, Guitar Lessons, Jazz & More Guitar Lessons, Bluegrass Dobro Lessons, Fingerstyle Guitar Lessons, Classical Guitar Lessons, Jazz Guitar Lessons, Blues Guitar Lessons, Acoustc Guitar 101. HARMONICA: Harmonica Lessons. PERCUSSION: Library Exclusive Percussion Lessons. PIANO: Popular Piano Lessons.
Board Meetings
 The Board of Trustees of Lyme Free Library meets on the second Monday of each month at 6pm. All meetings are open to the public.
Changes will be posted in the Library and on our web site lymefreelibrary.org.
Free Daily Tumble Book!
Tumble Book Library is an online collection of animated, talking picture books which teach young children the joys of reading in a format they'll love. Lyme Free Library is now offering a free Tumble Book each day on their website. Just go to lymefreelibrary.org, scroll down and click on the TumbleBook Library Button.