Regi Carpenter Halloween Story Time!
October 20th at 10am.
For over twenty years Regi Carpenter has been bringing songs and stories to audiences of all ages throughout the world. Join us for a entertaining morning filled with scary (but not too scary) Halloween stories. Don't miss this one -  Regi's extremely talented – tremendous fun for kids of all ages!
Sail into Reading Story Time
Story Time for children ages 3 to 5. Lyme Free Library story time is a fun learning experience that parents and children can share together.  Sessions include stories, songs, finger plays, and crafts for children.  Please join us on Wednesdays at 11 am.
Automotive Model Collecting 
For almost as long as horseless carriages have been carrying people through our city streets, model cars have captured the thrill of automobile technology in miniature form. Built to scale in great detail out of materials like wood, resin, tin, steel, cast iron, and plastic, collectible model cars run the gamut from the commonplace to the exotic. Workshop topics to be covered: Why collect?, Scales, Costs, Building plastic or multi media kits, Commercial diecast/resin, completed models, Sources, Display & storage. Presented by John Rusho. October 23rd at 6:30.
Essential Oils
October 17th 6pm - Cooking with Oils - CANCELLED
October 26th 10:30am - Toxin Free Home
Free. 
Presented by Sarah Bullock. Please call 315-649-5454 to register.
 Holiday Canvas Painting Party For Kids
November 14th at 6pm. Limited number of spots. Free. Please call the library at 315-649-5454 to register.
Journey Into Outer Space - Introduction to the Solar System
For children in grades 2 to 6. Take a journey into outer space where you can learn about our solar system, sun, planets & constellations. Weather permitting, we will conclude the class with a viewing through a telescope.
Presented by John & Judy Rusho. Please call the library at 315-649-5454 to register. 
 Friday, November 16th at 6:30. Free.
Victorian Holiday Dinner  
Fundraiser at The Library
'Tis the season for Mirth & Merriment!  You are cordially invited to a Victorian Holiday Dinner presented by Cathy Gallagher owner of the Cottage Bakery & Desserts By Design. Held the second of December at five o'clock in the evening at The Lyme Free Library in Chaumont. Hors d'oeuvres, Hot Wassail and Iced Cranberry Punch will be served, followed by a buffet dinner to include Roasted Loin of Pork with Sauces, Glazed Carrots with Walnuts, Roasted Potatoes,  Various  Festive Side Dishes, Breads, and Muffins & Rolls with Savory Butters. After dinner, guests will enjoy a Holiday-Inspired Mini-Dessert Buffet. Tickets are available at the library -  $40 per person or $75 per couple. Snow date is the ninth of December.
Feel free to bring your own holiday cheer!
Please join us in celebrating this Joyous Christmas Season.
Lyme Free Library Book Discussion Groups
Our afternoon Book Club
will meet on
Tuesday, October 30th at 2pm.
Half of a Yellow Sun
by Chimamanda Ngozi Adichie
Evening Book Discussion Group
2018 - 2019
October 16, 2018:    The Last Runaway by Tracy Chevalier
November 20, 2018:   Everyone Brave Is Forgiven by Chris Cleave
January 15, 2019:  Born a Crime memoir by Trevor Noah
February 19, 2019:  The Birth of Venus novel by Sarah Dunant
March 19, 2019:  Notorious RBG biography of Ruth Bader Ginsburg by Irin Carmon
April 16, 2019:  Orange Is the New Black:  My Year in a Woman's Prison non-fiction by Piper Kerman
May 21, 2019:  The Orphan Master's Son fiction by Adam Johnson
June 18, 2019:  Eleanor Oliphant Is Completely Fine novel by Gail Honeyman
July 16, 2019:  Educated memoir by Tara Westover
August 20, 2019:  The Great Alone novel by Kristin Hannah
September 17, 2019:  Remarkable Creatures novel by Tracy Chevalier
October 15, 2019:  Peace Like a River novel by Leif Enger
November 19, 2019:  Fahrenheit 451 novel by Ray Bradbury
December 2019:  no meeting
January 21, 2020:  The Unlikely Pilgrimage of Harold Fry novel by Rachel Joyce
                                                         Book Talk meets on the third Tuesday of each month at 7pm. Please join us!
Coming Summer 2019
Needlework by the Books!
Join us on Tuesdays from 1 to 3.
Whether you knit, crochet, quilt, cross stitch, needlepoint, etc., or want to learn how, we would enjoy your company. Bring your current projects, triumphs, problems and questions. 
Hosted by Nancy McDonald.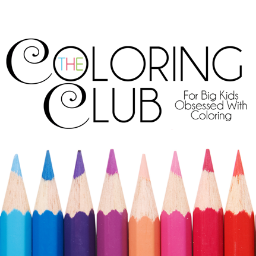 Drop-in for part or all of this group coloring event for all ages. We'll supply colored pencils, crayons, pens, and pre-printed intricate coloring pages geared toward adults, featuring beautiful mandala patterns, flowers, architecture, etc. Mondays at 1pm.   If you are unable to make it on Monday, stop in anytime and use the libraries materials.   
Quilting Group
Are you a quilter? Do you want to get out and meet with others who share your interest? Join us every Tuesday at 6:30 to share project ideas and make friends with other quilters. Open to all!
New This Fall!   
Books on the Bus!
This fall Lyme Central School students will have the opportunity to access books provided by The Lyme Free Library on their bus rides to and from school. Many thanks to The North Country Library System and Lyme Central School for their support!
The Lyme Free Library Board of Trustees and staff would like to express their appreciation for the generous donations from the sponsors of our Summer Reading Program. Our benefactors include: Stewart's Shops, Advanced Business Systems, Cleveland Funeral Home, Wise Guys, Citizen's Bank, Watertown Savings Bank, Art of Fire Lyme Heritage Center &  the Duck Out Ice Cream Shop.  With their support we were able to offer exciting events and incentives to keep kids engaged in reading and learning all summer long!
O'Reilly Prints Make Great Gifts!
Give as is, or frame for an extra special gift.
Lyme Free Library is offering prints by Local Artist James O'Reilly for just $20. Prints feature Sawmill Bay, The Cape Vincent Lighthouse, The Copley House, The Chaumont Hardware Store, Cove Cottage, the Cape Vincent Lighthouse, and more! See all of his prints on Facebook!
Pictures from our trip to
Art of Fire
on Point Salubrious
A special thanks to Foster & Theda!!
More Pictures on our Facebook Page!
Holiday Books For Children
Each year the library collects new children's books for children ages 1 to 16 to be distributed through the food pantry during the holiday season. All books must be new and dropped off at the library before December 8th. Over 2500 books have been distributed in the past due to the generosity of community members. We appreciate your support of this worthwhile program. 
Massey's Furniture Store Donates $928 for Children's Books!
New Books are on the Shelves and Ready to Go!
Lyme Free Library was delighted to be the first public library to receive a donation from Massey's Furniture Barn's Bucks for Books program. $928 were donated for the purchase of elementary-level library books. We appreciate the investment Massey's is making in our communities!
Free Kid's Raffle at the Library!
                           Each time a child checks out a book at the library, they may enter their name for a free drawing for a $10 gift card to Barnes & Noble Bookstore.                                                 Drawings will be held on the last day of each month through December 2017.
NCLS LAUNCHES NEW
APP!
  North Country Library System patrons will now be able to access the organization's entire catalog right from their smartphones. The App allows patrons to search for and reserve books across the system and manage their account. It can  act as a digital library card, as it is able to be scanned to check out books. The app has information on all 65 branches in the system, including hours and locations. The calendar feature, which sorts events by county, allows patrons to explore neighboring libraries. Our favorite feature is the ISBN scanner. If you see a book in a store you think you might like to read, scan the barcode on the book and it will tell you if it's in our catalog. The North Country Library System app is available to download for free on Apple and Android devices.             
Free Online Music and Art Instruction
ArtistWorks for Libraries provides patrons with free world-class instruction through self-paced video lessons from Grammy Award-winning music and artistic professionals. Simply  click the ArtistWorks button on the right hand side of this page to get started. A library card is needed to create an account.
ART: Art Lessons. CLASSICAL: Piano Lessons, Classical Guitar Lessons, Flute Lessons, Clarinet Lessons, French Horn Lessons, Trumpet Lessons, Violin Lessons. BASS: Electric Bass Lessons, Jazz Bass Lessons, Bluegrass Bass Lessons. BLUEGRASS: Banjo Lessons, Mandolin Lessons, Fiddle Lessons, Bluegrass Guitar Lessons, Dobro Lessons, Bass Lessons. GUITAR: Rock Guitar Lessons, Bluegrass Flatpick, Guitar Lessons, Jazz & More Guitar Lessons, Bluegrass Dobro Lessons, Fingerstyle Guitar Lessons, Classical Guitar Lessons, Jazz Guitar Lessons, Blues Guitar Lessons, Acoustc Guitar 101. HARMONICA: Harmonica Lessons. PERCUSSION: Library Exclusive Percussion Lessons. PIANO: Popular Piano Lessons.
Board Meetings
 The Board of Trustees of Lyme Free Library meets on the second Monday of each month at 6pm. All meetings are open to the public.
Changes will be posted in the Library and on our web site lymefreelibrary.org.
Free Daily Tumble Book!
Tumble Book Library is an online collection of animated, talking picture books which teach young children the joys of reading in a format they'll love. Lyme Free Library is now offering a free Tumble Book each day on their website. Just go to lymefreelibrary.org, scroll down and click on the TumbleBook Library Button.