Robin Weston Retirement Gathering
After many years of hard work and dedication, Robin Weston is retiring! The board of trustees invite you to join us on June 30th at 4pm to celebrate this milestone.
Silent Art & Antique Auction
Hand Blown Glass Bowl, Paintings, Antiques, Cross Stitch, Prints, Glasses, Handcrafted Coffee Table, Branch Plant Stands, Quilted Wall Hangings and More.
Stop in and place your bid today!   Winners announced August 11th at 2pm.
    Card Making 101- 3rd Tuesdays
Please note date change for June - 4th Tuesday, June 26th
Char Dwyer will be offering adult card making classes on the third Tuesday of each month at 10:30 AM. Each participant will create 2 high quality cards for $5.00. All materials will be provided (if you have a favorite adhesive, please bring it along). Come to one class or all of them.  $5 per class. Please RSVP 1 week before class date to the Library at 315-649-5454.
Summer Reading Program
Participants choose a selection of books that interest them, keep track of what they read, attend at least 4 of the 5 sessions, and earn a Barnes & Noble Gift Card!  The program is for children entering grades 1 to 6. This year our summer reading program will begin on July 10th. All sessions begin at 10:30am. Please register by July 2nd by calling 315-649-5454.
Thank You!
A special than you to the local businesses that contributed to this year's Summer Reading Program: Cleveland Funeral Home, Watertown Savings Bank, Stewart's Shops, Wise Guys, Advanced Business Systems & Citizen's Bank. It's wonderful that our community businesses support literacy and learning at the library!
Field Trip to Local Glass Blowing Studio
Join us on a field trip to the Art of Fire summer glass blowing studio of Foster Holcombe & Theda Hansen on Point Salubrious. You must provide your own transportation. Please call the library to register at 315-649-5454. Please meet at the library at 10am. July 24th.
July 18th 6pm - Skin Care Make & Take - $10 - Sugar Scrub, Facial Serum, Blemish Stick & Hand Cream.
 Please call 315-649-5454 to register. 
Presented by Sarah Bullock. Please call 315-649-5454 to register
Painting Classes at the Library!
Join us this  summer for  two  unique painting sessions with Lynette Lundy.  Seating is limited and pre-registration is required.  Seats are only reserved after payment is received. "No Shows"  and late cancellations will not receive a refund.  Snacks & drinks will be provided. Visit www.sipandpaintaway.com to register.
             Paint A Wooden Paddle!                              
 July 21st 10am to noon. Paint a 48" solid wood canoe paddle. Lynette will  pre-sketch the basic layout on your paddle ahead of time so you will have more time to enjoy painting.  $75 per painter includes wood canoe paddle and all supplies.
Midnight Blue Heron Painting!
August 4th. 10am to noon. We pre-sketch the 16"x20" canvas so there is no stress. We find that pre-sketching reduces the anxiety many new painters have. $45 per painter includes instructions and supplies for the canvas.
All About Bluebirds - Presentation & Nest Box Building
July 14th - 2pm   Registration Required
Please Note: This is a 2 part program.  
Following the PowerPoint slide presentation on bluebirds, there is an optional build your own bluebird nest box project with all tools and materials provided. The cost is $9 per box.  When you register, please let us know if you intend to stay for the box building part of the workshop. There is a limited number of boxes, so please register early. Call 315-649-5454.
Slide Program "All About Bluebirds - and More."
By John Rogers, co-founder of the NYS Bluebird Society
This colorful PowerPoint presentation includes the life history of the Eastern Bluebird, nest box management, other birds that nest in bluebird boxes, and more. The focus definitely is on bluebirds, but John also shares his passion for the natural world in hopes the audience will take away some broader and deeper messages about nature. Sprinkled throughout are just a few wildflowers, butterflies, other birds, and quotes by some of the great naturalists of the past. With sounds and visually beautiful photographs, this program is of interest to anyone who appreciates nature.
Optional Nest Box Building Project:
Along with the slide program, there is an optional hands-on build-your-own bluebird-box project, with all tools and materials provided at $9 per box. Everyone will be pleased with their quality nest box that will last for years. Materials include pre-cut/pre-drilled pine, nails, inside plastic strip, and "step by step" models. The bluebird boxes have entrance holes of 1½ inches to exclude starlings. For people in areas without good bluebird habitat, John brings fronts with a smaller entrance hole of 1 1/8 inches that can be substituted. The smaller entrance is ideal for black-capped chickadees as it will exclude house sparrows and other larger bird.
Astronomy Classes at the Library!
Presented by John Rusho
Class times: Indoor 7 to 8:00 PM at Lyme Free Library, followed by an outdoor session from 8:15 to approx. 10:00 PM. Class is intended for 12 years and older.
Please call 315-649-5454 to register.
August 3rd
Introduction & Course Overview – Earth/Moon demo, astronomical distances, Constellations, Apparent Sky Motions, Solar & Lunar Motions, Seasons. Outdoor: Cardinal Points, Altitude-Azimuth system, Apparent Sky Motions, Begin constellations, basics of locating and identifying, Seasonal rising & setting points of Sun, also Sun's altitude and time in sky.
August 10th
Brief history of Astronomy - Classical Greeks, Aristotle, Ptolemy, Renaissance - Copernicus, Tycho, Kepler, Galileo, Solar System - General, Terrestrial & Jovian Planets, other Objects. Outdoor: Constellation Mythology and their meaning today, Finding & observing planets.              
August 17th
Binoculars and Telescopes - common designs & mountings for amateurs (brief overview). Outdoor: Using telescopes, Viewing planets (Venus, Jupiter, possibly Saturn), What is deep sky and what do you see? 
August 24th
The Stars – Their Properties, Distances, Stellar Patterns – The H-R Diagram, nearby vs. bright stars, Our Galaxy – The Milky Way. Outdoor: Star colors and meaning, Observe star clusters and nebulae.      
Fly Tying Workshop
 Local resident Don Tedford will present an instructional program on basic fly tying techniques on August 13th at 1pm at the Lyme Free Library. Participants will have an opportunity to tie a "Wooly Bugger" a basic pattern used to attract a broad variety of game fish. All tools and materials will be provided. Advanced sign up is preferred. Don is a lifetime member of Trout Unlimited and serves as a volunteer with the Project Healing Waters Fly Fishing (PHWFF) Fort Drum Chapter. This organization provides instruction on fly tying, fly casting, rod building, and guiding disabled retired and active duty service members on fishing excursions in the Northern New York region. Please call 315-649-5454 to register.
Annual Book Sale
Baked Goods, Artista & Authors!
August 11th 9am to 3pm
Authors & Artists – Free Spaces 
Local authors and artists are invited to register for free spaces (limit of 2 10 x 10 foot spaces) at our annual book sale on August 11th.  The sale runs from 9am to 3 pm. 
Call 315-649-5454 to register.
Book Donations
Due to lack of storage space, we can only accept books for our annual book sale from August 1 to August 11. 
Sail into Reading Storytime
Story Time for children ages 3 to 5. Lyme Free Library story time is a fun learning experience that parents and children can share together.  Sessions include stories, songs, finger plays, and crafts for children.  Please join us on Wednesdays at 11 am.
Massey's Furniture Store Donates $928 for Children's Books!
New Books are on the Shelves and Ready to Go!
Lyme Free Library was delighted to be the first public library to receive a donation from Massey's Furniture Barn's Bucks for Books program. $928 were donated for the purchase of elementary-level library books. We appreciate the investment Massey's is making in our communities!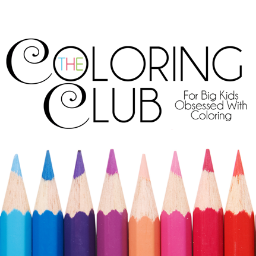 Drop-in for part or all of this group coloring event for all ages. We'll supply colored pencils, crayons, pens, and pre-printed intricate coloring pages geared toward adults, featuring beautiful mandala patterns, flowers, architecture, etc. Mondays at 1pm.   If you are unable to make it on Monday, stop in anytime and use the libraries materials.   
Book Discussion Group
2018
July 17th:   The Other Einstein by Marie Benedict
August 21st:  Shadow Tag by Louise Erdrich
September 18th:   Lincoln in the Bardo by George Saunders
October  16th:    The Last Runaway by Tracy Chevalier
November 20th:   Everyone Brave Is Forgiven by Chris Cleave
Book Talk meets on the third Tuesday of each month at 7pm. Please join us!
Quilting Group
Are you a quilter? Do you want to get out and meet with others who share your interest? Join us every Tuesday at 6:30 to share project ideas and make friends with other quilters. Open to all!
Free Kid's Raffle at the Library!
                           Each time a child checks out a book at the library, they may enter their name for a free drawing for a $10 gift card to Barnes & Noble Bookstore.                                                 Drawings will be held on the last day of each month through December 2017.
Join the Celebration!
Help Lyme Free Library celebrate the Town of Lyme's 200th Anniversary!
Share your Talents, Skills, & Interests with other Community Members!
Lyme Free Library would like to celebrate the 200th Anniversary of the Town by showcasing all our community has to offer. We are looking for community members that would be willing to volunteer their time to present free programs to the public at the library. We are open to all suggestions art, music, writing, history, crafts, astronomy, design, woodworking, knitting, fly tying, health, fiber arts, fishing, gardening, nature, technology, dance, acting… It can be a one-time presentation, class, multiple classes, a jam session, demonstration, lecture…. You can start a club: Lego, Book, Harry Potter, kayaking, Star Wars, American Girl… You get the idea! Simply submit your idea to the library and the board will review it and get back to you.
Lyme Free Library - PO Box 369 - 12165 NYS RT 12E, Chaumont, NY 13622
315-649-5454 - lymefreelibrary.org - email: chalib@ncls.org
Fiber Optic Cable Installed  at Lyme Free Library!
 Thanks to the hard work and dedication of Jerry Schell at North Country System, Town of Lyme residents now have access to high-speed fiber optic Internet services at the library!  Seventy-five percent of the cost of the installation was covered by the Schools and Libraries E-Rate Program and twenty-five percent was covered by grants secured by State Sen. Patricia A. Ritchie, and State Assemblywoman Addie A. E. Jenne. We are appreciative of all of their efforts on our behalf!
O'Reilly Prints Make Great Gifts!
Give as is, or frame for an extra special gift.
New prints: C.V. Fisheries Station, Lyme Free Library, Union Cheese Factory at Stone Mills & Old Glory - Limerick Home.
Lyme Free Library is offering prints by Local Artist James O'Reilly for just $20. Prints feature Sawmill Bay, The Cape Vincent Lighthouse, The Copley House, The Chaumont Hardware Store, Cove Cottage, the Cape Vincent Lighthouse, and more! See all of his prints on Facebook!
NCLS LAUNCHES NEW
APP!
  North Country Library System patrons will now be able to access the organization's entire catalog right from their smartphones. The App allows patrons to search for and reserve books across the system and manage their account. It can  act as a digital library card, as it is able to be scanned to check out books. The app has information on all 65 branches in the system, including hours and locations. The calendar feature, which sorts events by county, allows patrons to explore neighboring libraries. Our favorite feature is the ISBN scanner. If you see a book in a store you think you might like to read, scan the barcode on the book and it will tell you if it's in our catalog. The North Country Library System app is available to download for free on Apple and Android devices.             
New Books for Adults
Unquiet Grave by McCrumb, Love and Other Consolation Prizes by Ford, Romanov Ransom by Cussler, Column of Fire by Follett, Darien by Iggulden, Muskets and Applejack Sprits by Will-Weber, Haunted by Patterson, Lilac Girls by Kelly, Y is for Yesterday by Cornwell, Turtles All the Way Down by Green, Rules of Magic by Hoffman, Deep Freeze by Sandford, House on the Forgotten Coast by Chambers, All the Crooked Saints by Stiefvater, Never Say Die by Horowitz, Little Fires Everywhere by Ng, Pattern of Her Heart by Peterson, Fatal Frost by MacInerney, Echo of Murder by Perry, Killing Season by F. Kellerman, Tigers Prey by Smith, Lilac Lane by Woods, To Be Where You Are by Karon, Holly and Ivy by Michaels, Snow Country Christmas by Miller, Fairytale by Steel, Silent But Deadly Night by Nesbo, Strange Weather by Hill, Rooster bar by Grisham, Member of the Family by Lake, Christmas in Icicle Falls by Roberts, Homegrown Cooking From My New England Roots by Jennings, and Water Will Come by Goodell.
New Non-Fiction Large Print Books
Thanks to a generous grant from The North Country Library System, we have been able to more than double the size of our Large Print Non-Fiction Collection. New titles include: Caregivers Companion by Brent, Jolly Roger Social Club by Foster, Al Franken Giant of the Senate by Franken, My Own Words by Ginsburg, Inside Camp David by Giorgione, Rise of the Rocket Girls by Holt, Endurance by Scott, Once We Were Sisters by Kohler, Radium Girls by Moore, Dog Called Hope by Morgan, Code Girls by Mundy, Vendetta Bobby Kennedy VS Jimmy Hoff by Neff, Eleanor and Hick by Quinn, Dust Bowl Girls by Reeder, Mrs. Sherlock Holmes by Ricca, Books For Living by Schwalbe, Glass Universe by Sobel, and Jimmy Buffet by White. More books will be added in January.
New Movies at the Library
Thanks to a charitable donation from a patron we have added the following titles to our movie collection.
Theory of Everything, Me Before You, Danish Girl, Best of Me, Bewitched, Brooklyn, Catch and Release, Cinderella Story, Dear John, Fool's Gold, Hundred Foot Journey, Kate and Leopold, Last Song, Lightkeepers, Longest Ride, Love Actually, Man From Snowy River, Miracles From Heaven, Notebook, Overboard, While You Were Sleeping, Queen of the Dessert, Julie and Julia, Longest Ride, Midnight in Paris, Wilde Wedding, and many more.
New Prize Winning Books at the Library
Thanks to a generous donation from a patron we have added the following prize winning titles to our collection.
Adult Books
Between the World and Me by Coates, We Were Eight Years in Power by Coates, Evicted by Desmond, A Momnster Calls by Ness, The Sympathizer by Nguyen, Plenty More by Ottolenghi, The Essex Serpent by Perry, Lincoln in the Bardo by Saunders, Just Mercy by Stevenson, Sing Unburied Sing by Ward, Wolf Hall by Mantel, The Death of Bees by O'Donnell, The Book of Salt by Truong, Medicine Walk by Wagamese, Secret of the Blue Trunk by Dion, Narrow Road to the Deep North by Flanagan, History of Wolves by Fridlund, Bring Up the Bodies by Mantel, Half a Yellow Sun by Adichie, The Leavers by Ko,  Behold the Dreamers by Mbue, Thunderstruck & Other Stories by McCracken,  Delicious Foods by Hannaham, Lab Girl by Jahren, News of the World by Jiles, The Orphan Master's Son by Johnson.
Young Adult Books
Girl at War by Novic, When I was the Greatest by Reynolds, House of Purple Cedar by Tingle, Everything I Never Told You by Ng, Aristotle and Dante Discover the Universe by Saenz, The Universe VS Alex Woods by Extence, Paper Towns by Green, The Boy in the Striped Pajamas by Boyne, The Luminaries by Catton, In the Footsteps of Crazy Horse by Marshall,  Monster by Myers.
Juvenile Books
The Girl Who Drank the Moon by Barnhill, One by Crossan,  Flora & Ulysses by DiCamillo, The Sleeper and the Spindle by Gaiman, Little Mouse's Big Book of Fears by Gravett, Wolves by Gravett, Hello, Is this Plante Earth? by Peake, Gone Crazy in Alabama by Williams-Garcia, We are Growing by Willems, The Girl of Ink & Stars by Hargrave. 
Books on CD
The Sleeper and the Spindle by Gaiman, Between the World and Me by Coates, Just Mercy by Stevenson, Sing Unburied Sing by Ward, Everything I Never Told You by Ng, Behold the Dreamers by Mbue.
Free Online Music and Art Instruction
ArtistWorks for Libraries provides patrons with free world-class instruction through self-paced video lessons from Grammy Award-winning music and artistic professionals. Simply  click the ArtistWorks button on the right hand side of this page to get started. A library card is needed to create an account.
ART: Art Lessons. CLASSICAL: Piano Lessons, Classical Guitar Lessons, Flute Lessons, Clarinet Lessons, French Horn Lessons, Trumpet Lessons, Violin Lessons. BASS: Electric Bass Lessons, Jazz Bass Lessons, Bluegrass Bass Lessons. BLUEGRASS: Banjo Lessons, Mandolin Lessons, Fiddle Lessons, Bluegrass Guitar Lessons, Dobro Lessons, Bass Lessons. GUITAR: Rock Guitar Lessons, Bluegrass Flatpick, Guitar Lessons, Jazz & More Guitar Lessons, Bluegrass Dobro Lessons, Fingerstyle Guitar Lessons, Classical Guitar Lessons, Jazz Guitar Lessons, Blues Guitar Lessons, Acoustc Guitar 101. HARMONICA: Harmonica Lessons. PERCUSSION: Library Exclusive Percussion Lessons. PIANO: Popular Piano Lessons.
Board Meetings
 The Board of Trustees of Lyme Free Library meets on the second Monday of each month at 6pm. All meetings are open to the public.
Changes will be posted in the Library and on our web site lymefreelibrary.org.
Free Daily Tumble Book!
Tumble Book Library is an online collection of animated, talking picture books which teach young children the joys of reading in a format they'll love. Lyme Free Library is now offering a free Tumble Book each day on their website. Just go to lymefreelibrary.org, scroll down and click on the TumbleBook Library Button.