Valentines Dinner at the Library 
Cathy Gallagher owner of the Cottage Bakery & Desserts By Design has her delicious desserts for sale at the Lyme Free Library!
Please stop in during business hours:
Mon. 10 to 4, Tues. 10 to 8, Wed. 10 to 6, Fri. 10 to 8 & Sat. 10 to 4.
Story Time for children ages 3 to 5. Lyme Free Library story time is a fun learning experience that parents and children can share together.  Sessions include stories, songs, finger plays, and crafts for children.  Please join us on Wednesdays at 11 am.
Winter Break Activities
Snowman Wreath
Tuesday, February 18th at 1pm. Free. Limited number of spots. Please call the library to register at 315-649-5454.
Tape Resist Snowflakes
Friday, February 21st at 1pm. Free. Limited number of spots. Please call the library to register at 315-649-5454.
Upcoming Essential Oil Workshop
February 28th - Skin Care
Registration required, please call 315-649-5454.
 6:30pm. Presented by Sarah Bullock.
 Dr. Seuss's Birthday Party!
Join us on February 29th at 10:30 am to celebrate Dr. Seuss's birthday and Read Across America.
Please call the library to register at 315-649-5454.
March
 THE LIFE and TIMES of SNOWY OWLS
  Presented by  Tom McDonald 
March 7th - 10 am
March 14th - 10 am Snowdate
Chaumont Firehall
During the presentation, we will cover and chronicle an entire year in the life of a snowy owl, from hatching, migration, wintering, and the bird's return to the Arctic Circle. We will also explore how and where snowies move in New York State, as well as take an intimate look into their daily wintertime routines. Lastly, we will discuss environmental changes that are affecting their life cycle and the future of the Tundra.
Tom McDonald has been trapping, banding and studying snowy owls in New York State for 31 years. His work has been focused on migration ecology and wintering habitat and behavioral studies under his own project, SnowyWatch.
He has worked with close to 700 snowy owls and has outfitted 22 owls with state of the art GSM/GPS transmitters, funded and supported by Project SnowStorm. He has been an active and contributing  member of the International Snowy Owl Working Group since 2009 and is the New York State regional coordinator for Project SnowStorm. He is presently working on a book titled,  'Snowy Owls of New York'. 
Inked Mason Jars 
We'll be using different techniques with alcohol ink to make these lighted mason jar lanterns! You'll probably have time to make 2-3 depending on your ability to walk away. lol They have solar/battery operated fairy lights in them that allow you to hang them anywhere! 
The class is $40 a person and everything is included. Pre-registration is required because seating is limited. The ticket link included on this event accepts credit, debit and PayPal. You will want to bring something to set them on to get them home safe (a box top or something in case they're still a little sticky). I will bring rubber gloves, but you may want to wear old clothes because ink can stain. March 14th. Noon to 2 pm.
Melissa Green - stolenmomentsart.com
Registration Link: https://www.facebook.com/events/2757317247639973/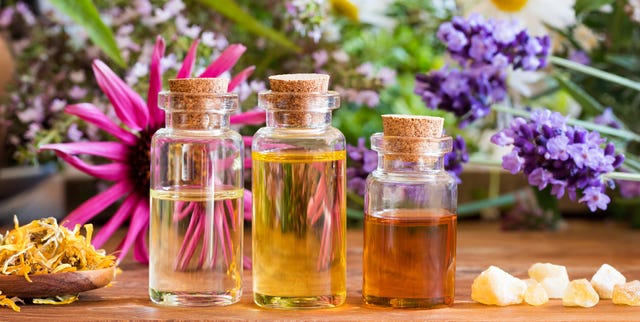 Upcoming Essential Oil Workshop
March 20th - Emotional Health
Registration required, please call 315-649-5454.
 All sessions start at 6:30pm. Presented by Sarah Bullock.
Princess Workshop!
Make Princess Wands and Crowns. Free. Limited number of spots.
Please call the library to register at 315-649-5454.
March 21st at 10:30am.
Mixed Media Flower Art Class 
March 28th 10:30 am
$10. Please pay in advance at the library. Registration required. Please call to register: 315-649-5454.
April
Tape Resist Name Painting
Tuesday, April 14th at 1pm. 
Free. Limited number of spots.
Please call the library to register at 315-649-5454.
Inked Flowers - April 18 Noon to 2pm
We're inking flowers today! I'll teach you how to use alcohol ink and air to make these beautiful flowers! We'll make two 5x7 paintings that we mat to 8x10's and then you can go shopping for your frames to match your decor. Make sure to wear old clothes because ink can stain. I have a few smocks and I also bring rubber gloves if you want them. The cost of the class is $40 per person which includes all supplies. Pre-registration is required as there is limited space. I've attached a ticket link that accepts either credit, debit or PayPal for your convenience. You can also sign up at the library!     Melissa Green - stolenmomentsart.com    Registration Link: https://www.facebook.com/events/538157653683703/
Earth Day Recycled Newspaper Crafts
April 22nd at 6pm. Free. Limited number of spots.
Please call the library to register at 315-649-5454.
Upcoming Essential Oil Workshop
April 24th - Spring Cleaning 
Registration required, please call 315-649-5454.
 All sessions start at 6:30pm. Presented by Sarah Bullock.
May
Inked Mother's Day Gift - Jewelry Workshops
Kid's Mother's Day Jewelry Workshop
                                 Kids ages 8-12 will be using alcohol ink on shrinky dinks to make a necklace and earrings for a mother in their life! Tickets are $10 each and all supplies are provided. May 2nd. 11 am. $10. Sign up at the library, or keep an eye on our website for the PayPal and credit card link.
 Melissa Green - stolenmomentsart.com  
May the 4th be with You!
Star Wars Day -  Make a Clay Baby Yoda.
Create on May 4th, paint on May 12th. 6pm. $15 for both sessions.
Please call the library to register at 315-649-5454. May 4th at 6 pm.
Lifespan will present a 30 minute program on scams and frauds targeting older adults, and how to protect personal information. The presentation will also cover what to do if you become a victim of identity theft.  All participants receive a free packet of information on avoiding scams and protecting personal information. Lifespan is a Rochester nonprofit agency focused entirely on serving older adults. Presented by Dave Long. May 12th at 1pm.
A Victorian Tea Party! - A Unique Mother's Day Gift Idea!
Join us at The Lyme Free Library in Chaumont on May 17, 2020 from 1 to 3 pm to enjoy Teas, Canapés, Tea Sandwiches and Desserts! The Library will be transformed back in time to the Victorian Era, a period in history that conjures up visions of beauty, tranquility, relaxation and social gatherings. Special touches such as china, silver, lace & flowers evoke the period and will embellish our event. Bring your most treasured tea cup, or use one of ours. We are selling a limited number of tickets, so please reserve yours soon by calling the Lyme Free Library at 315-649-5454. Advance tickets only -  $30 each. All tickets must be prepaid to ensure proper quantities of food and door prizes. This is a fund raiser for the library. Hosted by Cathy Gallagher from The Cottage Bakery in Three Mile Bay.
Tour The Chaumont Barrens with a Naturalist!
Join local naturalist Julie Covey for a 1.7 mile walk on the trail at the Chaumont Barrens to look for native flora and fauna in the unique alvar environment of Jefferson County. The name may be barrens, but it is anything but in the springtime when flowers and birdsong abound. Make sure to wear comfortable shoes - preferably hiking boots, bring binoculars, a camera and water. We will meet at the barrens. In the case of heavy rain, the tour will be cancelled. If raining, please check our website before leaving. Saturday, June 6th, 9 to 12 am.
With severe weather events becoming more frequent and extreme, it is more important than ever that New Yorkers are prepared for disasters. The NY Citizen Preparedness Training Program teaches residents to have the tools and resources to prepare for any type of disaster, respond accordingly and recover as quickly as possible to pre-disaster conditions. The training course will provide an introduction to responding to a natural or man-made disaster. Participants will be advised on how to properly prepare for any disaster, including developing a family emergency plan and stocking up on emergency supplies. 
Two sessions - 1 morning and 1 afternoon - each covers the same topics.
Choose between July 18, 2020 at 10:30 or 2:30.
O'Reilly Prints Make Wonderful Gifts!
Give as is, or frame for an extra special gift! 
New matted prints: TheTaylor Boathouse in Three Mile Bay, The Pilot Boat Anna in Cape Vincent, Densmore Church on Wellesley Island and Barns on Three Mile Point. The prints also include beautiful renditions of local landmarks in Cape Vincent, Chaumont, Watertown and surrounding areas.  Framed originals of some pictures are also available. All proceeds benefit the library! 
                    Maine Prints - Over 100 different prints, Maine Coastline, Seaside Villages, Lighthouses... Available to view at The Lyme Free Library in Chaumont during business hours.
Monday 10 to 4, Tuesday 10 to 8, Wednesday 10 to 6, Friday 10 to 4 & Saturday 10 to 4.     
It is with appreciation and gratitude that we would like to thank Cathy Gallagher owner of The Cottage Bakery and Desserts By Design for hosting our annual Victorian Holiday Dinner. The dinner was delicious and the desserts divine. A special thank you to Samantha for all of her help, The Cape Winery for their generous donation, and Sue Seiffert for her miniature displays. 
Everything about this wonderful evening was just perfect!
Free Kid's Raffle at the Library!
                Each time a child checks out a book at the library, they may enter their name for a free drawing for a $10 gift card to    Barnes & Noble Bookstore. Drawings will be held on the last day of each month.      
 Author Tas Cru locally known as Chaumont resident Rick Bates
Available on Amazon.
Bad Dog Bubba, written by Chaumont resident, Tas Cru (Rick Bates) is the first book in his Doggone Blues series.   The series chronicles the antics of the song-writing canine, Bubba a fur-shedding, jowl-drooling, bulbous-nosed, Blood-Rhymes-With-Dude Hound who loves the blues and lives the blues.
Ellen Marie Wiseman's Newest Book to be released July 2020!
Book signing at the library July 30, 2020 at 7 pm.
Available for pre-order on Amazon
Ellen Marie Wiseman, acclaimed author of What She Left Behind and The Life She Was Given, weaves the stories of two very different women into a page-turning novel as suspenseful as it is poignant, set amid one of history's deadliest pandemics.    
In the fall of 1918, thirteen-year-old German immigrant Pia Lange longs to be far from Philadelphia's overcrowded streets and slums, and from the anti-German sentiment that compelled her father to enlist in the U.S. Army, hoping to prove his loyalty. But an even more urgent threat has arrived. Spanish influenza is spreading through the city. Soon, dead and dying are everywhere. With no food at home, Pia must venture out in search of supplies, leaving her infant twin brothers alone . . . 
Since her baby died days ago, Bernice Groves has been lost in grief and bitterness. If doctors hadn't been so busy tending to hordes of immigrants, perhaps they could have saved her son. When Bernice sees Pia leaving her tenement across the way, she is buoyed by a shocking, life-altering decision that leads her on a sinister mission: to transform the city's orphans and immigrant children into what she feels are "true Americans." 
As Pia navigates the city's somber neighborhoods, she cannot know that her brothers won't be home when she returns. And it will be a long and arduous journey to learn what happened—even as Bernice plots to keep the truth hidden at any cost. Only with persistence, and the courage to face her own shame and fear, will Pia put the pieces together and find the strength to risk everything to see justice at last.      
NCLS LAUNCHES NEW APP!
  North Country Library System patrons will now be able to access the entire catalog right from their smartphones. The App allows patrons to search for and reserve books across the system and manage their account. It can  act as a digital library card, as it is able to be scanned to check out books. The app has information on all 65 branches in the system, including hours and locations. The calendar feature, which sorts events by county, allows patrons to explore neighboring libraries. Our favorite feature is the ISBN scanner. If you see a book in a store you think you might like to read, scan the barcode on the book and it will tell you if it's in our catalog. The North Country Library System app is available to download for free on Apple and Android devices.          
 
!Thank You Lowes
A special thank-you to Lowes for their recent renovation of our front porch. Along with our newly painted rocking chairs and rails, sign, and beautiful Hamlin Memorial garden this project has made a big difference! What a wonderful place to sit and read on lovely autumn days.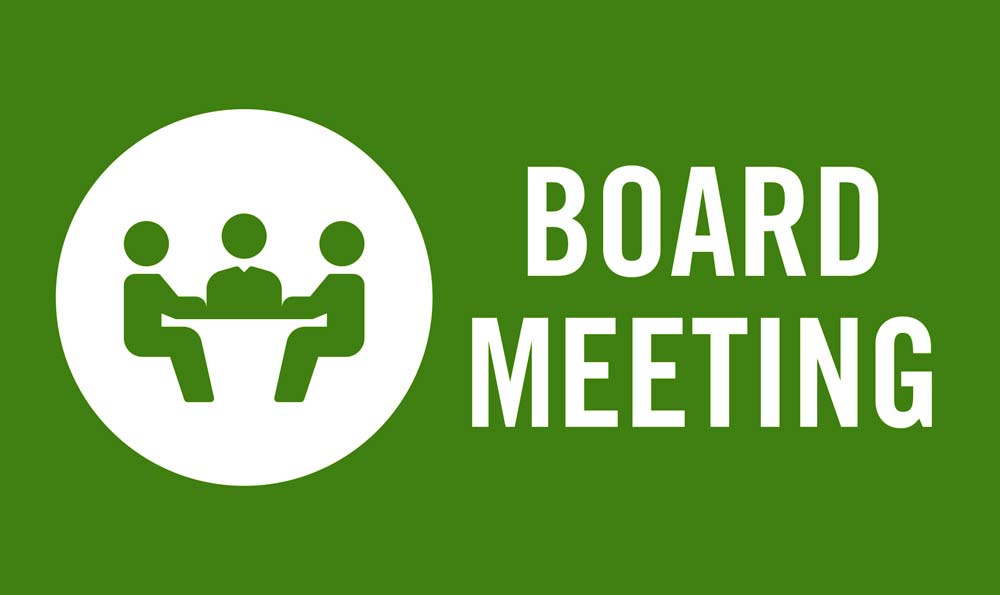 Lyme Free Library Board Meetings are held on the second Monday of each month at 6pm.
 February 2020 meeting has been cancelled.
Evening Book Discussion Group
January 21, 2020:  The Unlikely Pilgrimage of Harold Fry novel by Rachel Joyce
February 18, 2020: We Were the Lucky Ones by Georgia Hunter
March 17, 2020: A Place for Us by Fatima Farheen Mirza
April 21, 2020: Pachinko by Min Jin Lee
May 19, 2020: Chestnut Street by Maeve Binchy
June 16, 2020: Just Mercy by Bryan Stevenson
July 21, 2020: Little Fires Everywhere by Celeste Ng
August 18, 2020: Woman in the Window by A.J.Finn
September 15, 2020: Where the Crawdads Sing by Delia Owens
                                                         Book Talk meets on the third Tuesday of each month at 7pm. Please join us!   
Quilting Group
Tuesdays at 6:30. - Open to all!
Chaumont Barrens Tour Pictures
A special thank you to local naturalist Julie Covey! Julie hosted a 1.7 mile walk on the trail at the Chaumont Barrens for the library. Below are some of her pictures of native flora and fauna in the unique alvar environment taken during the tour on June 1st.
Mother's Day Tea a Huge Success!
A special thank you to Cathy Gallagher from Desserts by Design and The Cottage Bakery for her hard work in making our Mother's Day Tea a wonderful experience for all! Our guests were pleased with how great everything was especially the delicious desserts.  Cathy did a remarkable job! Her grandchildren Thomas & Samantha were a great help! This was an important fundraiser for the library – we would like to thank everyone that took part and supported the library.       
New Books by Local Authors
Chris Dutcher & Robert Egby
Available on Amazon
 Storm Rider by Chris Dutcher - Twenty-two year old Gunnar is exploring the US by motorcycle, taking odd jobs along the way. One particular odd job lands him in trouble with several different factions of local organized criminal bad guys. On top of that, the cops and the feds can't decide whether they want him dead, gone, or incarcerated.
The Silent Killer Below by Robert Egby -  This book is about a phenomenon called Geopathic Stress. It occurs when soft beneficial magnetic energy generated at the Earth's double core passes through subterranean water veins flowing over clay, broken rock, and fissures and turns toxic. If humans and animals spend time on such zones, their immune systems suffer and sickness sets in.      

Library board meetings are held on the second Monday of each month.
Changes and cancellations will be posted on our website.
Books on the Bus!
This fall Lyme Central School students will have the opportunity to access books provided by The Lyme Free Library on their bus rides to and from school. Many thanks to The North Country Library System and Lyme Central School for their support!
The Lyme Free Library Board of Trustees and staff would like to express their appreciation for the generous donations from the sponsors of our Summer Reading Program. Our benefactors include: Stewart's Shops, Advanced Business Systems, Cleveland Funeral Home, Wise Guys, Citizen's Bank, Watertown Savings Bank, Art of Fire Lyme Heritage Center &  the Duck Out Ice Cream Shop.  With their support we were able to offer exciting events and incentives to keep kids engaged in reading and learning all summer long!
Pictures from our trip to
Art of Fire
on Point Salubrious
A special thanks to Foster & Theda!!
More Pictures on our Facebook Page!            
Free Online Music and Art Instruction
ArtistWorks for Libraries provides patrons with free world-class instruction through self-paced video lessons from Grammy Award-winning music and artistic professionals. Simply  click the ArtistWorks button on the right hand side of this page to get started. A library card is needed to create an account.
ART: Art Lessons. CLASSICAL: Piano Lessons, Classical Guitar Lessons, Flute Lessons, Clarinet Lessons, French Horn Lessons, Trumpet Lessons, Violin Lessons. BASS: Electric Bass Lessons, Jazz Bass Lessons, Bluegrass Bass Lessons. BLUEGRASS: Banjo Lessons, Mandolin Lessons, Fiddle Lessons, Bluegrass Guitar Lessons, Dobro Lessons, Bass Lessons. GUITAR: Rock Guitar Lessons, Bluegrass Flatpick, Guitar Lessons, Jazz & More Guitar Lessons, Bluegrass Dobro Lessons, Fingerstyle Guitar Lessons, Classical Guitar Lessons, Jazz Guitar Lessons, Blues Guitar Lessons, Acoustc Guitar 101. HARMONICA: Harmonica Lessons. PERCUSSION: Library Exclusive Percussion Lessons. PIANO: Popular Piano Lessons.
Free Daily Tumble Book!
Tumble Book Library is an online collection of animated, talking picture books which teach young children the joys of reading in a format they'll love. Lyme Free Library is now offering a free Tumble Book each day on their website. Just go to lymefreelibrary.org, scroll down and click on the TumbleBook Library Button.